Keith Coats

Director, TomorrowToday Global

Keith's primary focus is on leadership in a changing world – looking at the shifts required of leaders and organisations in both their thinking and practice when it comes to Leadership.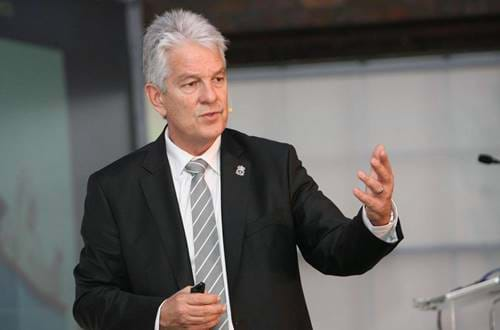 Biography
Keith's research has clearly identified the key-defining factor for a successful leader in the 21st century is the ability to learn, grow and be adaptable. He believes that leaders need to have access to new frameworks and thinking in order to successfully lead into the future.
The greatest threat for most leaders right now is not the turbulence in their marketplaces and industries, but rather applying yesterday's logic to tomorrow's world. The global context, complexity and connectedness present entirely new challenges for contemporary leaders.
As a co founding partner in TomorrowToday in 2002, Keith has had the privilege of working with many blue-chip companies across multiple industries in a global context. This engagement has been at board, executive  and senior management level. He is also called upon by several leading business schools to teach in their Executive Development / Education programmes - London Business School, DukeCE, GIBS (South Africa) Imperial Business School to name a few.
Keith's extensive world-wide travel and cross-sector experience give him a unique insight into what is changing and why and the resulting implications for leaders and organisations alike.
He is as comfortable in addressing sizeable conferences as a keynote speaker, as he is to sitting with executive teams around a board room table, and has repeatedly been told that the thinking he and TomorrowToday represents, is amongst the very best anywhere and is truly world class.
Keith has published two books and contributes to several global leadership publications. 
Leading in a Changing World – written by Keith Coats and Graeme Codrington - has just been updated and republished in 2019.
At the request of the King of Sweden, Keith did work with the Sweden Economic Forum and counts as one of his life's highlights, spending time with Nelson Mandela.
Session: Leading In A Changing World
Leading has never been tougher and knowing how to build your team / organisation's capacity to be adaptively intelligent is of primary concern.
Leading in a Changing World is a powerful and motivating framework designed to stimulate the leadership agenda as well as provide a practical overview as to what it takes to be a 'future-fit' leader. 
We address / Identify, and facilitate conversation on the following areas:
The Global Context
The what and why of change
The 5 major disruptive change drives
The implications for personal and organizational leadership
Leadership response
Leaders personal toolkit
Three key takeaways from this session:
1. Have an appreciation for the bigger picture' as to what is changing and why it is changing. Understand the importance of context in shaping the leadership conversation, agenda and response.
2. Understand the key disruptive change drivers.
3. Have access to several practical contextual and leadership frameworks/tools to help shape their own leadership practice.