Mark Radda

Director, Radda Brand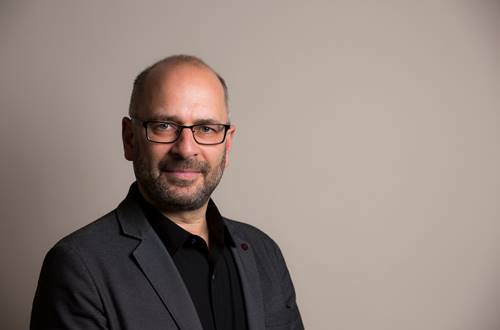 Biography
Mark Radda is a brand strategist with over 25 years' branding, marketing and change management experience. He has helped organisations around the world create powerful new brands, re-energise tired and dated brands, and find new opportunities for those that have lost their relevance.
Mark's career started in marketing and management consultancy. He spent 10 years as a principal at branding company Wolff Olins where he led the brand strategy for organisations including Sony Ericsson, Manpower and the London 2012 Olympics.
Eleven years ago he established Radda Brand, a strategic consultancy working with companies ranging from luxury hotels to global accountancy firms, high-end retailers to high-tech companies. Clients have included Raffles Hotels and Resorts, two of the big four accountancy firms, Siemens, a major UK charity, SEEK Asia, an F1 team and numerous hotels and hotel groups.
Mark brings together teams with the right skills – digital, graphic design, interior design, HR, research and commercial – from his extensive network of experts to help turn strategic his recommendations into reality.
Mark graduated from Downing College, Cambridge with a degree in natural sciences. He is a guest lecturer and advisor at the Business School of Imperial College London and a regular speaker at the Cambridge University Judge Business School.
Session: So, you think you have a brand?
It's getting harder to stand out in a hospitality marketplace that's becoming increasingly crowded and commoditised. Brand is supposed to help organisations to overcome this; getting them noticed, creating engagement and adding value to their offer. But brand itself is becoming a commodity and often brands are simply not fit for purpose.
Today, many hotels have brands that look the same, say the same things, and offer the same experience. The differences that many owners and operators believe make them stand out – such as attentive service, destination F&B, a balance of traditional and contemporary, or a connection to the city – have simply become hygiene factors. And brands have become generic badges rather than the foundation of unique experiences.
In this session Mark Radda explores what makes a great brand and what creates a generic one. He will explore how to find and amplify differences and will show how a building a cohesive and credible experience can help attract the right customers and staff. He will use examples from inside and outside the sector to illustrate how to avoid the pitfalls and how to make sure brand really adds value and differentiation to all you do.
Three key takeaways from this session:
1. An understanding of what a brand really is – and how to check you really have one.
2. How to identify and amplify a real difference.
3. The need for consistency across every aspect of operation.