Onno Poortier

Chairman & CEO, NOW Transforming Hospitality GmbH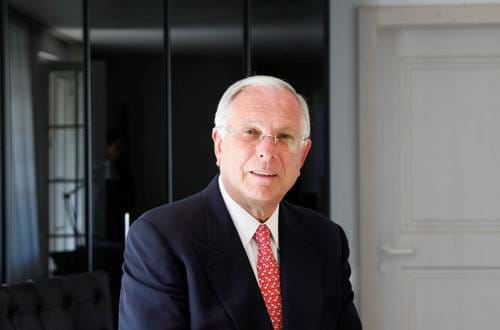 Biography
A conscious hotelier and respected professional, Onno Poortier's extensive hotel consultancy, asset management, corporate and operations management experience spanned 5 decades with luxury deluxe hotel brands in Asia Pacific, Europe, Middle East and USA.  As Chairman and Board Director of hotels, marketing alliances, an airline and a university for over 30 years, he maintains an active and leading role in the travel industry.
Poortier's hotel education and early hotel career with Beau Rivage Palace was spent in Switzerland, followed by 24 years with the prestigious Peninsula Hotels which he led as President and served as Board Director for 15 years. O.Poortier then founded REMbrandT Management Services Limited in 2000 to develop unique luxury hotel brands and managed assets.
O.Poortier and his wife Alexa launched itmustbeNOW.com in 2017, a legacy project to boldly transform the impact of travel and help the travel industry to thrive.
At this most urgent of times, O. Poortier believes that travellers are more conscious and expect hotel companies worldwide to be more responsible, transparent and credibly proven to be sustainable; and that sustainability presents an enormous opportunity to collaborate and make more good things happen to positively impact lives and to help the industry thrive in an increasingly competitive world.
Session: The Conscious Hotelier
Hoteliers started to discuss the "green issue" in the late 1980s after the UN raised awareness of the disturbing relations between human society and the natural environment.
Here we are over 30 years later, the climate emergency has become the defining predicament of our time and the 2016 Paris Climate Agreement signed by 195 countries called for enhanced action prior to 2020.  Millions of conscious people worldwide believe that we are running out of time and support the Strike4Climate, Extinction Rebellion and Global Climate Strike to demand massive change and carbon neutrality before 2030. They are also conscious travellers.
If it was a country, travel and tourism is the 5th largest emitter of carbon in the world. It contributes 8th to global carbon emissions with 20% from the hospitality industry. Onno Poortier explains why changing attitudes and behaviour and boldly advance sustainability, social responsibility and principled business practice with accountability and transparency are the biggest opportunities of our time for the conscious hotelier. 
It matters to be a Force for Good, for People and for the Planet.  IT MUST BE NOW!
Three key takeaways from this session:
1. A consciousness of "the right thing to do" and the importance of committing to rigorous sustainability with accountability and transparency with no greenwash allowed to stakeholders.
2. An awareness of the ROI of sustainability to their brand, reputation, initiatives and attracting plus keeping talents.
3. NOW sustainability technologies and solutions to help save and make money, and reach the conscious travellers seeking hotels with a "force for good" differentiation to support with their wallets. NOW Force for Good Alliance is an affiliation of extraordinary and caring places to stay that provides a sustainable travel experience and takes responsibility for their impact on the community and the environment.