Hotel Leadership Conference 2022
17th January - 18th January
Thank you for attending the Hotel Leadership Conference on 17-18 January at Park Plaza London Riverbank. 
Bolder. Braver. Better.
Thank you for attending the Hotel Leadership Conference on 17-18 January at Park Plaza London Riverbank.
We welcomed 400 hotel professionals for an outstanding two-day event with an exceptional line-up of expert speakers and the support of our valued sponsors.
If you would like to hear the latest news on the Hotel Leadership Conference 2023, sign up to our mailing list here.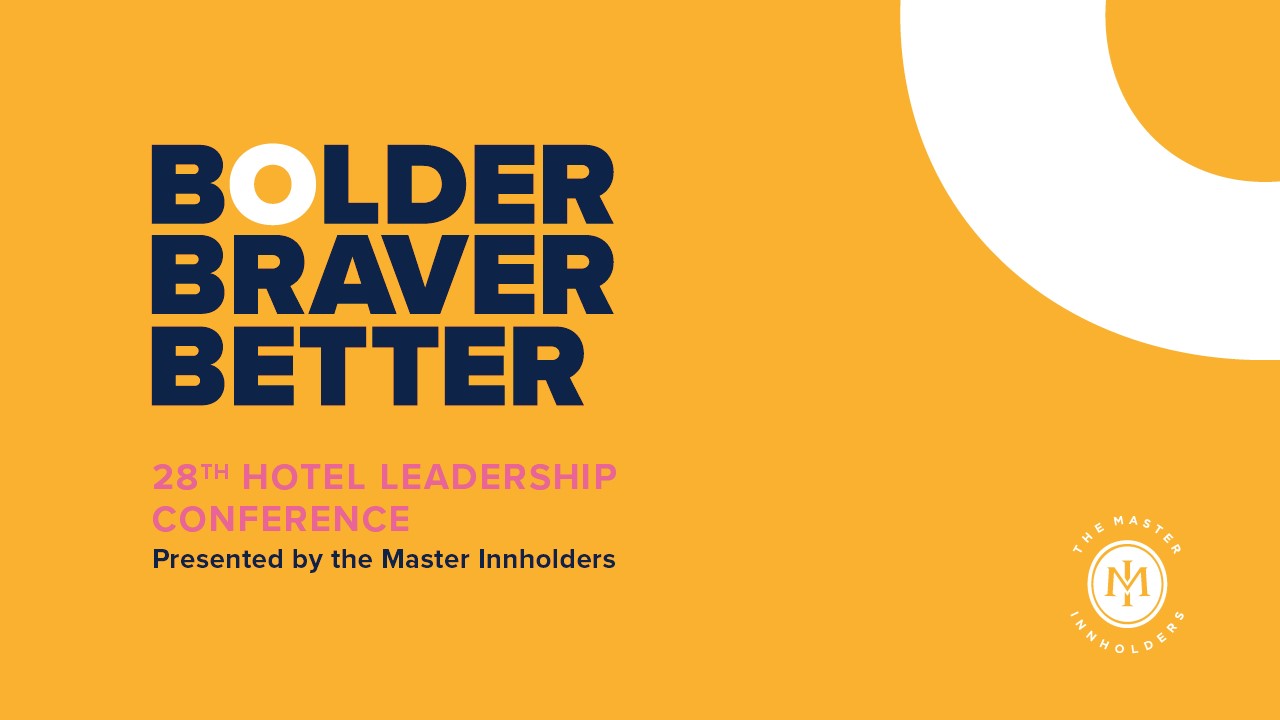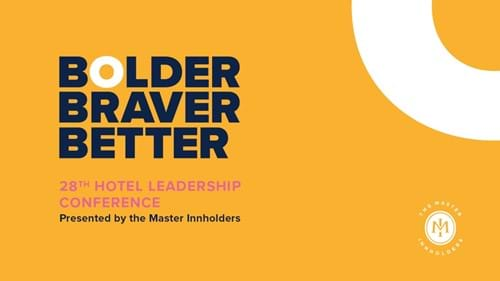 Programme
Programme for the Hotel Leadership Conference 2022
Dress code for the conference will be business attire. Dress code for the champagne reception and Gala Dinner will be black tie. Please would all Master Innholders wear their neck collars at dinner.
We look forward to seeing you at the conference.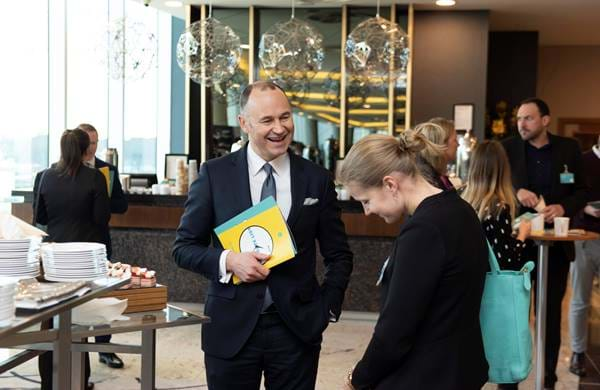 Day 1
11:30am - Arrival and lunch
12:30pm - Welcome from the Chairman
12:45pm - What the hotel industry can learn from the most successful of teams
James Kerr, bestselling author and business consultant
1:30pm - A year in review and the road to recovery
Sarah Duignan, Director of Client Relations at STR
2pm - Why being a more diverse and inclusive organisation will improve your business performance
Joanna Aunon, Director at WiHTL
2.30pm - Update from UK Hospitality
Kate Nicholls OBE, CEO of UKHospitality
3:15pm - Top trends in hotel technology - and how to go about them
Florian Montag, Business Development Manager at apaleo
3:45pm - If you think you've got sustainability right, you're probably out of date
Ben Wielgus, Head of Sustainability at Informa
4:15 - The future of sales
Marcus Cauchi, Founder of Laughs Last
5pm - Day one close
Day 1 - Dinner
7pm - Champagne reception
Sponsored by Moët & Chandon
7:30pm - Gala Dinner
8pm - Hotelier of the Year Award
1am - Carriages
Day 2
9am - Welcome from the Chairman
9:05am - Asset management
Tim Stoyle, Head of UK Hotels at Savills
9:35am - The journey from diversity and inclusion to belonging
Asif Sadiq MBE, Senior Vice President, Head of Equity & Inclusion, Warnermedia
10:05am - Bolder. Braver. Better. What your planet needs from you
Sue Garrard, Sustainability Strategy Advisor
11:05am - Educate, sustain & inspire: Our commitment to a better industry
Edward Bracken FIH MI, General Manager, Radisson Hotel & Conference Centre and
Radisson Red at Heathrow Airport
11:25am - Don't be bold, or brave, or strong - be human
Jez Rose, global broadcaster and speaker
12:25pm - Closing remarks
12:30pm - Conference close and lunch
Speakers
Kate Nicholls OBE, CEO of UKHospitality
Kate Nicholls OBE has been CEO of UKHospitality, the powerful voice representing the broad hospitality sector, since its inception in 2018, having previously worked as CEO and Strategic Affairs Director of the ALMR.
Kate is Chair of the Tourism Alliance and co-Chair of the London Tourism Recovery Board, representing the needs of the wider tourism sector in discussions with Government and the Mayor of London.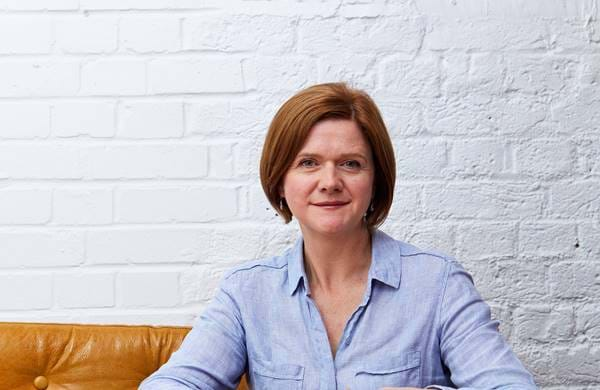 Jez Rose, Broadcaster, Author & Behaviourist
Through his work as a broadcaster, speaker and author, Jez Rose has become the go-to expert for behaviour change inspired by the natural world.
As a broadcaster and presenter, Jez is fuelled by his own passion and experience with the natural world, enabling individuals to positively change their everyday behaviour by drawing on lessons from nature.
He helps individuals and teams see that nature and industry are not in opposition and how to thrive in a post-pandemic world by drawing on lessons from nature.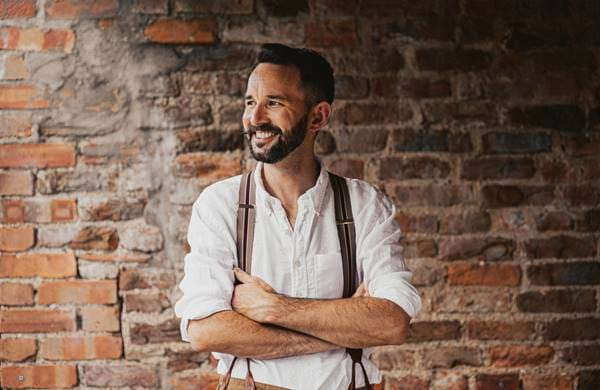 Tim Stoyle, UK Head of Hotels at Savills
Tim joined Savills in 1998 and has been Head of Hotel Valuations for EMEA since 2012. In 2018, Tim was made Head of UK Hotels and UK Board Director.
Tim provides advice on the valuation of hotel assets throughout Europe from tourist hostels through to luxury resorts, portfolios and trophy hotels. Clients range from traditional banks, private equity, developers and investors.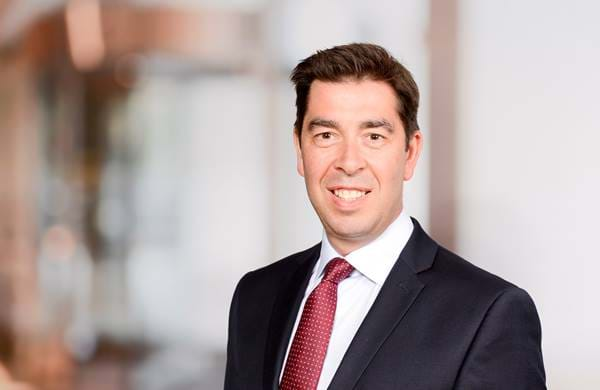 Marcus Cauchi, Founder of Laugh Last
Marcus Cauchi has 35 years of failure, scar tissue and bad decisions in sales, in management and in business, under his belt. He's served across over 500 market segments including hospitality. He can be found running a series of (usually) non-fatal experiments, deliberately finding ways to do more with less, to remove unhelpful friction, to free up time for higher value activities. He asks challenging questions that make you reassess your status quo, that help you find a better path to your intended outcomes.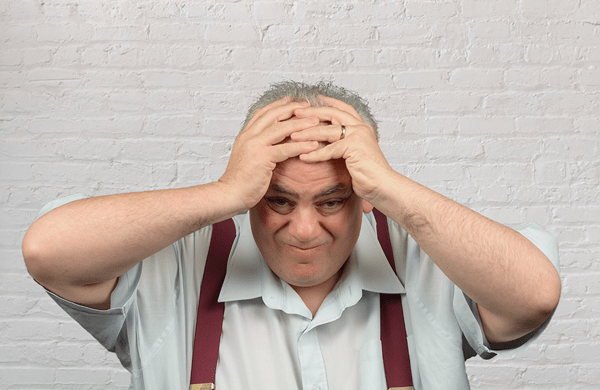 James Kerr, Author & Business Consultant
James Kerr is a writer, speaker, coach, and consultant who specialises in developing mindset, culture, and leadership in elite, high performing teams.
His global bestseller, Legacy, has been translated into a dozen languages and sold nearly a million copies. Deeply influential in sport, military, business and education, it has been described as 'Seminal' by the Times and 'Unputdownable' by Bloomberg. He is currently working on a follow up to Legacy, The Legacy Workbook - Leading from Within.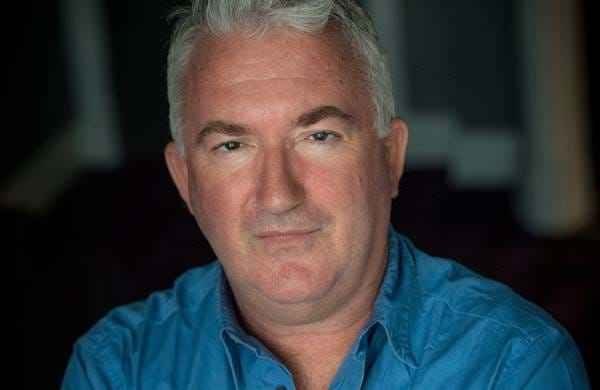 Asif Sadiq, Senior Vice President | Head of Equity and Inclusion at WarnerMedia International
Asif is the Senior Vice President at WarnerMedia for Equity and Inclusion, International. He is a board member for the American Institute of Certified Public Accountants (AICPA) and a member of the board of advisors for Hedley May. 
Asif has been credited with impactful global Diversity, Equity and Inclusion activities and programs across organizations, that have created a strong sense of belonging for all and resulted in truly diverse workplaces. He has been key in building synergies between internal and external D&I efforts within organizations, ensuring diversity and inclusion is embedded in all elements of a business, resulting in innovative, creative and inclusive products and services.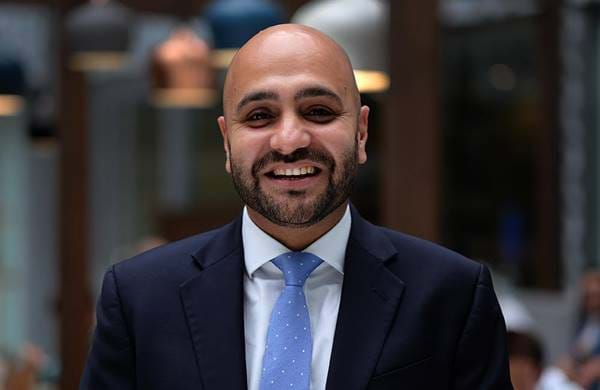 Sue Garrard, Sustainability Strategy Advisor
Sue Garrard runs her own business as an advisor on sustainability strategy for companies wishing to step change their strategy and commitment to sustainability. Current and recent clients include Mars; Primark; Nat West Banking Group; Lloyds Bank; Natura; Danone; RHS; Heineken; and O2. Both Primark and the RHS launched ambitious sustainability plans in September 2021 based on Sue's work.
Sue is the Chair of Trustees at the independent not for profit organisation, Blueprint for Better Business. She is a Fellow at the University of Cambridge Institute for Sustainability Leadership, a Visiting Fellow at Cranfield School of Business Management, and a Fellow of the RSA.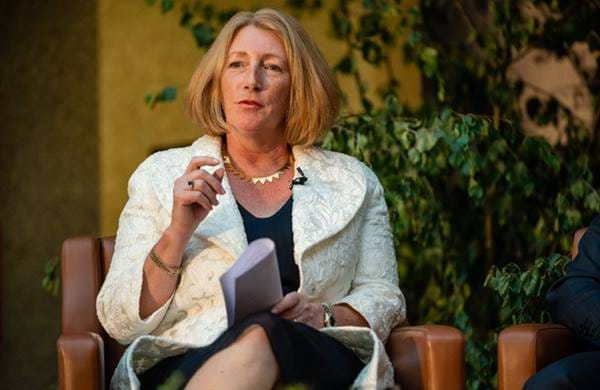 Joanna Aunon, Director at WiHTL
Joanna studied Hospitality Management at the University of Surrey and started her career as a Graduate with Hilton hotels moving from operations to HR during her tenure. Joanna has since worked as a senior Talent Management Leader in both global blue chip and private equity organisations. Joanna is now a Director of WiHTL, an organisation that aims to support organisations across the sector to build inclusive cultures where anyone can thrive and reach their potential. Joanna has two young children and lives in London.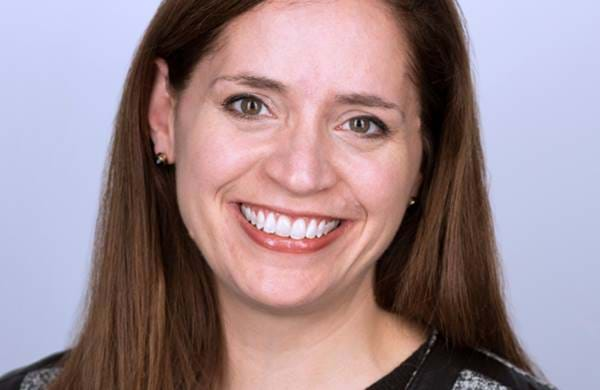 Ben Wielgus, Head of Sustainability at Informa
Ben Wielgus joined Informa in spring 2016 in the newly created Head of Sustainability Role with a briefing to create a competitive advantage from sustainability, building stronger relationships with customers, colleagues and other stakeholders.
Over the last 4 years, Informa has been named one of the most improved businesses in sustainability and is currently listed amongst the top 10% most sustainability businesses in the world according to Dow Jones. In 2020, Informa launched its FasterForward sustainability programme setting out an ambitious set of goals to become a zero carbon, zero waste business where sustainability is embedded within each of its products.
Before joining Informa, Ben spent nearly 15 years working as part of KPMG's Sustainability Advisory Group.  He was responsible for leading dozens of engagements working with senior audiences in large, global organisations helping them understand how sustainability can be an asset that returns on the investment in it rather than acts as a cost. 
Ben specialises in helping organisations understand how the risks and opportunities from sustainability can affect an organisation's overall strategy.  He works with them to build suitable governance and embed responses to the challenges.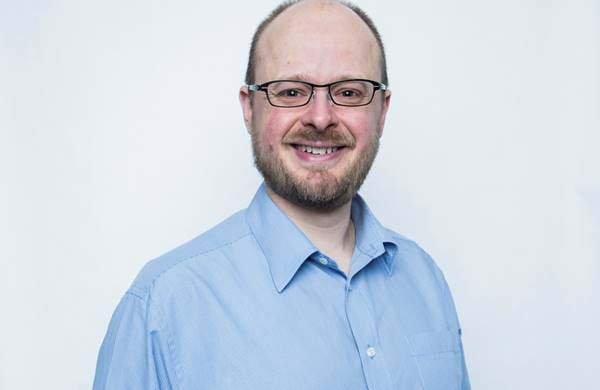 Edward Bracken, General Manager, Radisson Hotel & Conference Centre and Radisson Red at Heathrow Airport
Edward Bracken is a winning hotelier awarded a Catey for going the extra mile, with extensive operational experience with both major international hotel brands and independent hotel operators.
A proven entrepreneur, as joint managing director, promoter and shareholder Edward developed a successful luxury boutique Hotel business including The Gore and The Pelham London. He joined Intercontinental Hotels and ran The Crowne Plaza Blackfriars and The Crowne Plaza Kensington as General manager, delivering six consecutive years of financial and guest service metrics culminating in a record 2019.
Edward is currently running the Radisson Hotel and Conference Centre and Radisson Red at Heathrow Airport following a £16million investment. He has managed a variety of large hotels in London and provincial United Kingdom, operating In the corporate worlds of Marriott and  Intercontinental Hotels.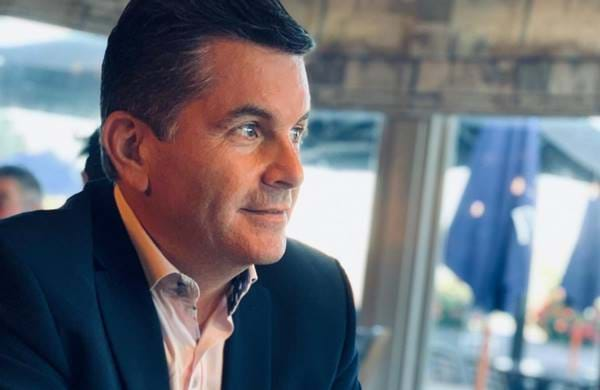 Florian Montag, Business Development Manager at apaleo
Florian has a background in hospitality working for both independent hotels, as well as hotel chains and graduating from the Ecole Hoteliere de Lausanne. He currently handles business development at apaleo, the cloud platform for new and established players in the hospitality industry. Before joining apaleo, Florian founded and built-up Hotelhero, the software review and recommendation platform for hotels, until it was acquired by apaleo in spring 2021. Instead of an all-in-one PMS solution, apaleo relies on hoteliers to connect the apps that work best for them. Digitization and automation can thus be precisely tailored to the planned concept - from full service to a pure automated hotel. Florian is also a member of the HSMA IT Expert Circle and has co-written several hotel-tech publications.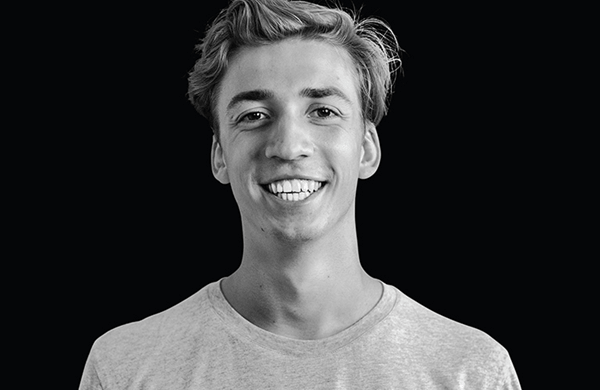 Sarah Duignan, Head of Client Relations at STR
Sarah is STR's director of client relationships and is based in London. Prior to joining the business Sarah spent 7 years in hotel operations in Ireland and held a variety of roles including on Front desk, in reservations, sales and event management. She joined the HotelBenchmark team at Deloitte in 2005 as a Business Development Executive, later becoming an Account Manager responsible for a number of key international clients. Sarah regularly attends and presents at hotel operator and industry events, spreading greater awareness of STR's benchmarking services. Sarah holds an honours degree in translation (German & Spanish) from Dublin City University (DCU)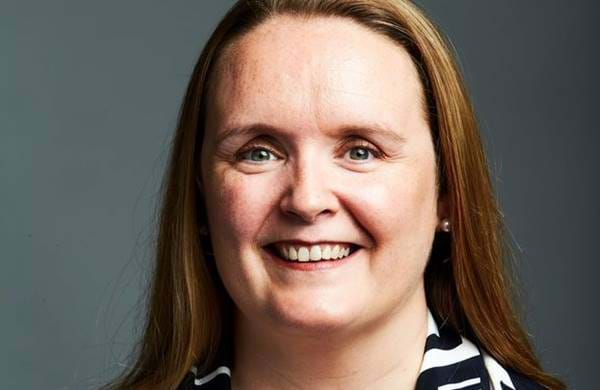 Sponsors
Technogym - Topline
Technogym is a world leading brand in products and digital technologies for fitness, sport and health for wellness. Working in partnership with Technogym we're able to offer the full Total Wellness Solution covering Smart Equipment, Apps & Devices, Financial Services, After Sales Support, Marketing Support and Wellness Design.
Transform your guests' stay into a rewarding Wellness experience thanks to unique solutions tailor-made for your business. Offer exclusive experiences to increase your attraction, retention, and secondary revenues. Your facility deserves top of the range in terms of cutting-edge technology, seamless design and peace of mind after sales services. Discover the bespoke Prestige Wellness Solution designed for all your hotel touchpoints, suitable for urban as well as resort environments, featuring Artis line, Skill line, Technogym Bike and Technogym Bench. 
Plus, find out how you can give your members that all-inclusive feel with in-room wellness solutions.
Why Technogym support the Hotel Leadership Conference
"Technogym are always looking at new ways to strengthen partnerships - that's why we are delighted to support the Hotel Leadership Conference due to it providing valuable development and networking opportunities across the hotelier industry, whilst they support us in highlighting our innovative solutions."
Read a selection of case studies showcasing Technogym's work with a variety of hotels here. 
80 DAYS - Silver
80 DAYS is an award-winning, full service creative and digital marketing agency that specialises in hospitality, working with over 450 of the world's most respected hotel and travel brands.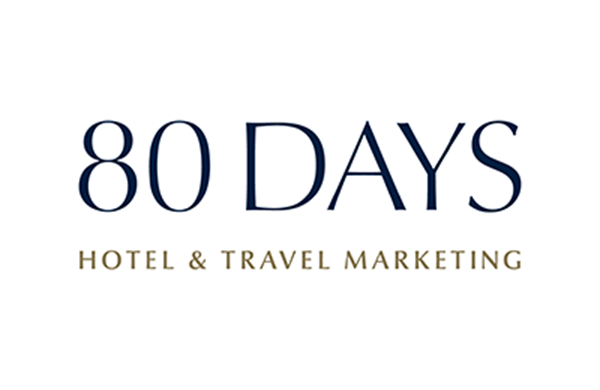 AA - Silver
AA have quality assessed and rated hotels since 1908. Their expert and professional inspection team offer a range of services to help support and boost your business, including their Inspectors' Choice Red Stars, Rosette awards and annual high-profile award events.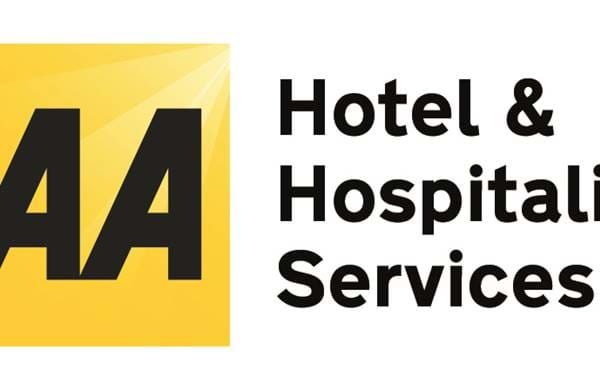 Alpha Industries
Alpha Wellness is an international market leader in wellness providing award winning innovative and high-quality Saunas, infrared cabins and steam rooms. They have many years of experience in building big wellness projects and small state-of-the-art wellness boutiques, and their well-trained team of designers and project managers are ready to give you the best solution.
If you can dream it, we can build it.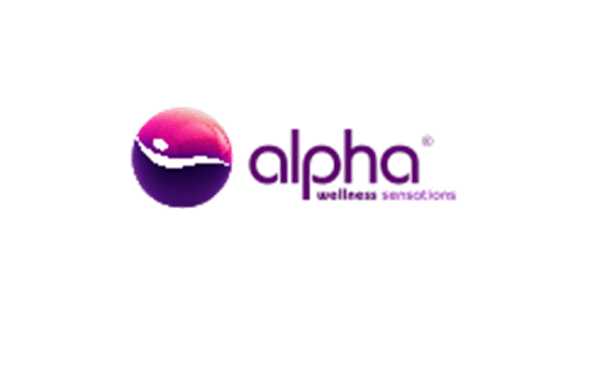 Bartech - Gold
Bartech is the global leading provider of minibar operations, traditionally fully automated operations specialising in the 4/5 star market, we are now capable of meeting a broader audience with the evolvement of Minibar Plus a stand alone intelligent bar designed for smaller boutique properties. Intelligent efficient and flexible.
Why Bartech support the Hotel Leadership Conference
"The team at Bartech recognise the key senior influencers and stakeholders of the UK luxury hospitality sector are represented well.
The ability to share a few moments and provide insight into a traditional pillar of guest in-room expectation through the minibar. To deliver how we as niche specialists with no other focus are driving change in meeting the guest needs, whilst reducing energy consumption, staff and maintenance consideration. To ensure support and confidence in our wholly owned operation and UK based team."
Please reach out to Craig, who will be ensure you have a fully informed and tailored insight into any aspect of you minibar operation, at ckinninmonth@bartech.com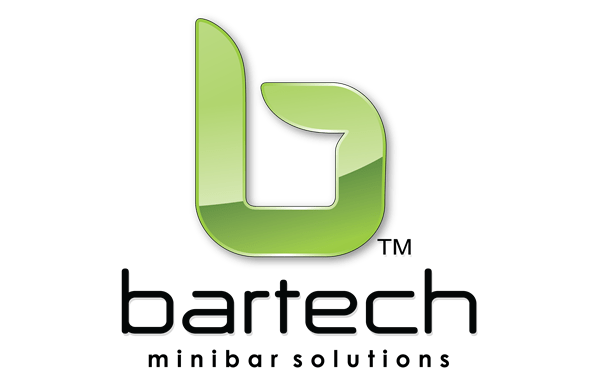 BECK
BECK delivers complex, interior fit-out projects in the luxury, lifestyle and museum sectors. They are proud to be world-leading and remain privately owned, with bespoke in-house joinery facilities.  Driven by passion they deliver outstanding projects to leave something exceptional behind.
To find out if BECK could be the perfect build partner for any upcoming refurbishment schemes, please contact Vanessa Budd vbudd@beckinteriors.com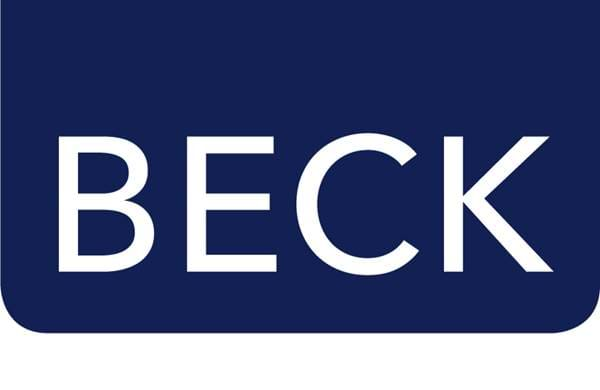 Cafe du Monde - Silver
The perfect blend of expert advice, attentiveness and years of experience, to give your business the support it needs.
Call them on 01322 284804, or visit www.cafedumonde.co.uk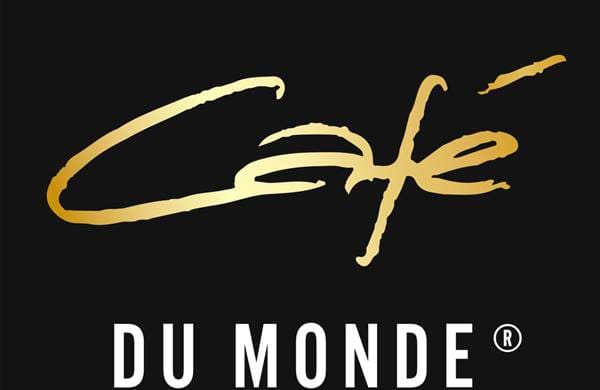 CGA Integration - Silver
Whether you are rejuvenating a bar, refurbishing a restaurant, creating a spa or delivering conference facilities to delight tech savvy millennials, CGA designs, installs and maintains AV systems that help you to create great Hospitality experiences in your venue.
To find out how great audio can make a difference in your venue, why not get in touch?  Call 01344 456500 or send them an email: info@cga-integration.co.uk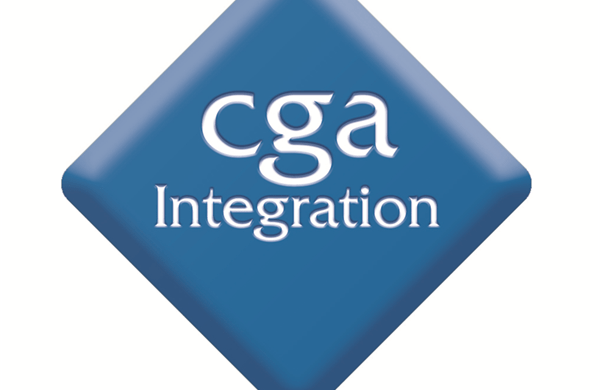 CLEAN - Gold
CLEAN know what hoteliers' value most, service, and reliability - perfectly laundered high quality, hygienically clean, linen and workwear that can be taken for granted.  Flawless laundering, dependable deliveries, and automatic stock level management means the best possible service available. Whether it's a single site hotel or a group operating from multi locations we tailor our service to match a hoteliers' needs.  Many also choose its chefswear service to support their entire kitchen brigade.
Why CLEAN supports the Hotel Leadership Conference:
"CLEAN supports the Hotel Leadership Conference because it brings all the key industry decision makers together at once for an informative motivating programme of talks and presentations.  It allows the industry to reflect, look forward and network with its peers."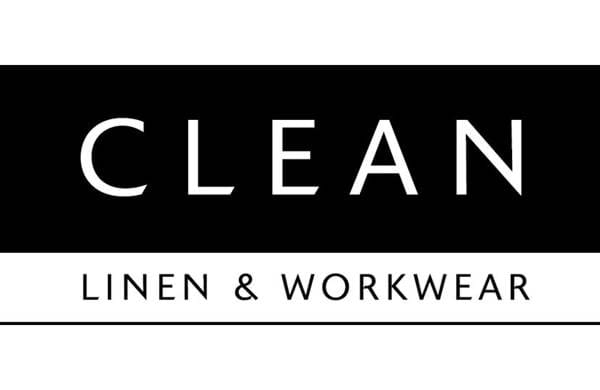 Conde Nast Johansens - Silver
From the publishers of Vogue, Condé Nast Traveller, House & Garden and GQ, Condé Nast Johansens is the leading multi-media reference guide for luxury hotels, spas and country houses. To promote your property to Condé Nast's global readership please get in touch.
Call or email Charlotte or Tim anytime on charlotte.evans@condenast.co.uk and tim.fay@condenast.co.uk.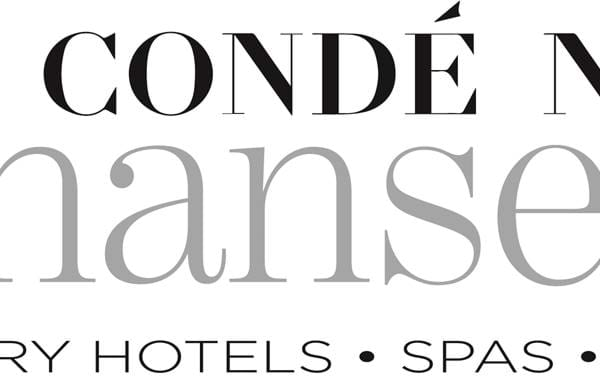 Entegra - Gold
Entegra is a business performance and procurement services company with bold initiatives, creative solutions and a driven advisory team ready to partner with hospitality-driven businesses to propel them forward and achieve more than ever.  As the largest food group purchasing organization in the world, we deliver the industry-specific savings solutions, digital tools, advisory services and corporate social responsibility support to help clients improve customer experiences — and achieve their goals.
Why Entegra support the Hotel Leadership Conference:
"The Master Innholders is truly recognised as a shining light within the hospitality industry and all at Entegra cherish our long-standing relationship. The Hotel Leadership Conference is an industry calendar highlight and provides a perfect way to start our new year – not only to network with our customers but to provide further support for the fantastic initiatives that the organisation continues to undertake."
Explore their unmatched purchasing solutions at: www.entegraps.eu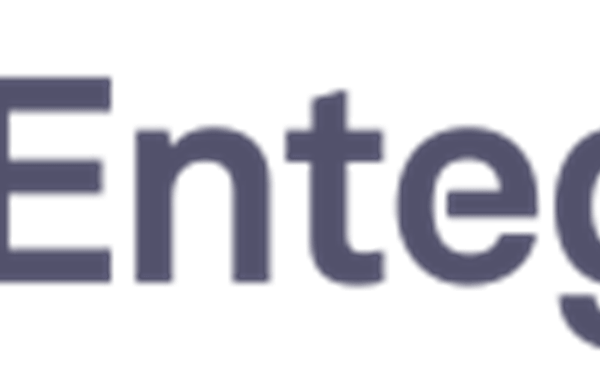 Gold Key Media - Silver
Proudly serving the world's finest hotels with their guest media and entertainment solutions in print and digital formats. Providing cutting edge bespoke and fully integrated digital solutions to allow hotels to inform, educate and entertain their guests.  
Contact them for more information by emailing sally.ingram@gkml.co.uk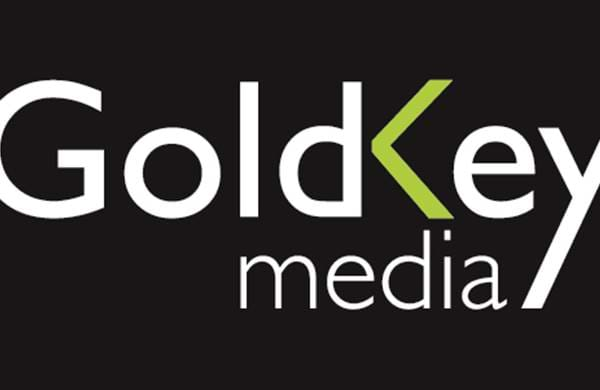 hotelfone.co.uk
Working in partnership with hospitality businesses to secure more bookings, increase guest satisfaction and enhance business performance, hotelfone.co.uk provides a seamless extension of an in house team, to answer calls, chat online and capture enquiries that may otherwise be lost.
To find out more, visit our website, hotelfone.co.uk or get in touch, roddywhiteford@hotelfone.co.uk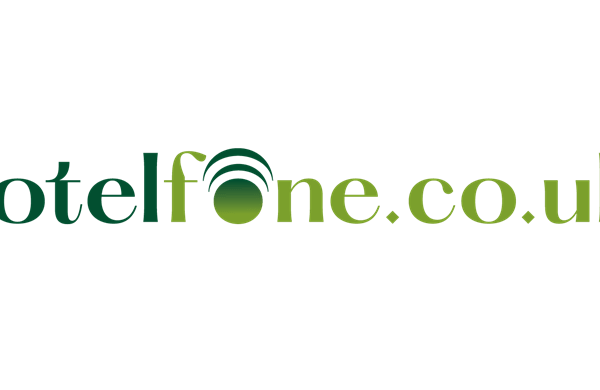 Moët & Chandon - Gold
Driven by its pioneering spirit, Moët & Chandon has always produced a Champagne with an inimitable identity. Since 1743 when it was founded, Moët & Chandon has been passing down unequaled winemaking savoir-faire and an innovative and pioneering spirit from generation to generation.
Why Moët & Chandon support the Hotel Leadership Conference:
"At Moet Hennessy, we value bold innovation and the drive for constant improvement and as such, we are proud to support the Hotel Leadership Conference, and particularly this year where we are all aiming to be Bolder, Braver and Better."
​Visit their website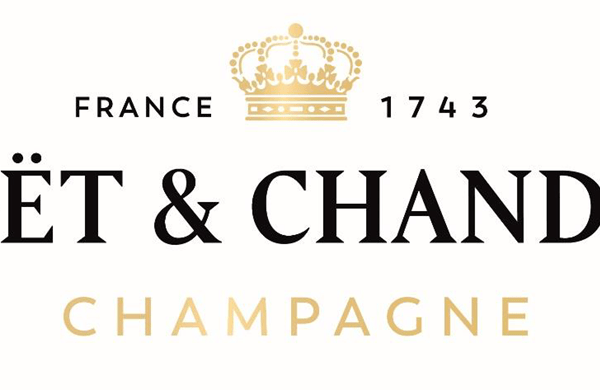 Molton Brown - Gold
Born in London, 1971, Molton Brown is an icon of uniquely British style with over 30 years of working with the world's finest hotels. Made in England and proudly cruelty free since the beginning, their hotel amenities share the same high-quality formulas as their retail collection. Sourcing the best ingredients in exceptional fragrance concentrations, they champion beauty that's kinder to the environment and empower you with distinctive scents.
Why Molton Brown support the Hotel Leadership Conference
"We are delighted to be part of MIH conference this year and demonstrate our continued support as the industry emerges from a very challenging period. The two-day event provides invaluable networking opportunities for us to meet leading hoteliers in person and showcase our developments since the last conference in 2020, including new sustainability initiatives and additions to our Brand's assortment."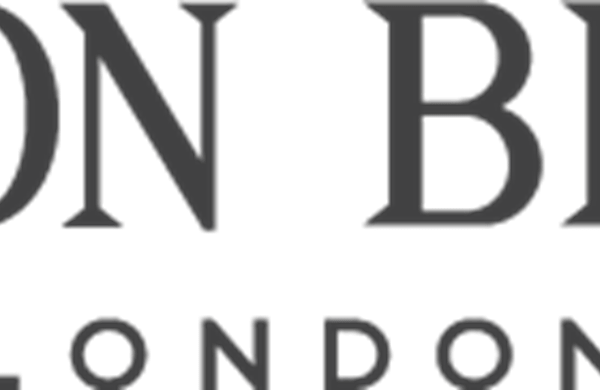 Newby Teas - Silver
Newby is the world's most-awarded luxury tea brand with a mission to reintroduce quality tea and revive the world's love for it. Newby teas are renowned for flavour, mirroring the character of their source, placing them at the industry's forefront.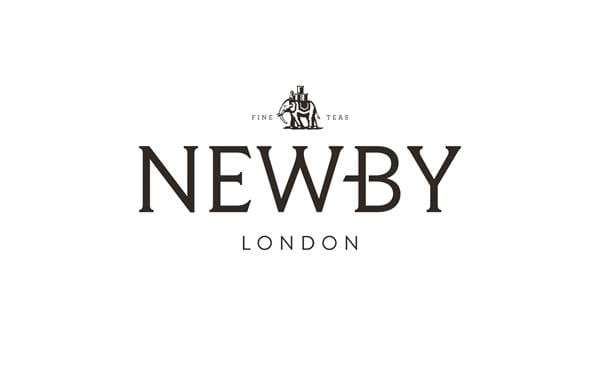 Preferred Hotels - Silver
Preferred Hotels & Resorts represents more than 700 one-of-a-kind hotels, resorts, and residences across 80 countries. With more than 250 associates worldwide, the company brings strategic advantage to hoteliers through sales, marketing solutions, revenue management, global reservations services, and distribution technology. 
For more information, visit PreferredHotels.com.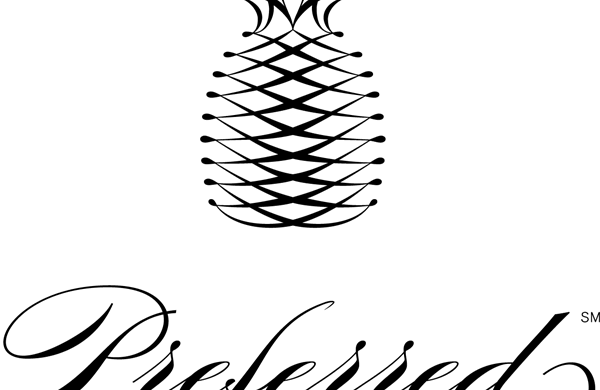 Quality International Assessment - Silver
Quality in Tourism is the wholly owned brand of Quality Int'l Assessment Services (QIAS), the largest Hospitality, Travel and Tourism accreditation body in the UK with QIAS operating on a global basis delivering 3rd party accreditation focused on Responsible operations. 
Join the REST revolution at www.qualityintourism.com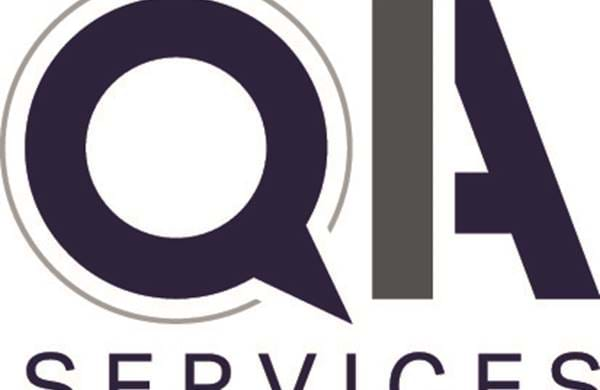 Sky
Sky Business offers hoteliers a range of flexible products to entertain guests. Hoteliers can choose to provide stunning HD quality to guests using either Sky In-Room with a Sky Box in every room, or Sky Select using the Sky Bright Box to deliver HD content to every hotel room.
Visit skyforbusiness.sky.com or email hotels@sky.uk for more information.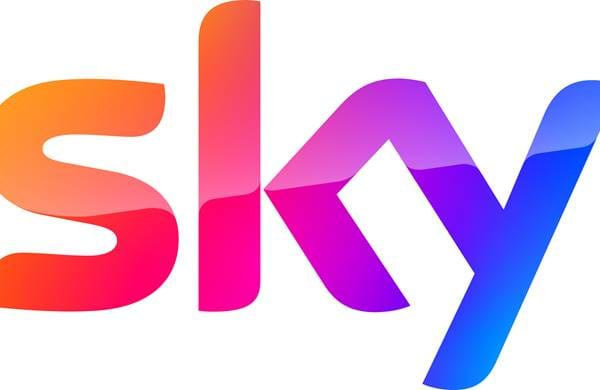 TigerTMS
For over 40 years, TigerTMS have supported hospitality to be bolder, braver and better through the delivery of our world-class Hospitality applications and middleware; communications and guest management systems, integrated voice and data solutions, and mobile guest services technology.
Call: +44 (0)1425 891090
Email: info@tigertms.com
Web: www.tigertms.com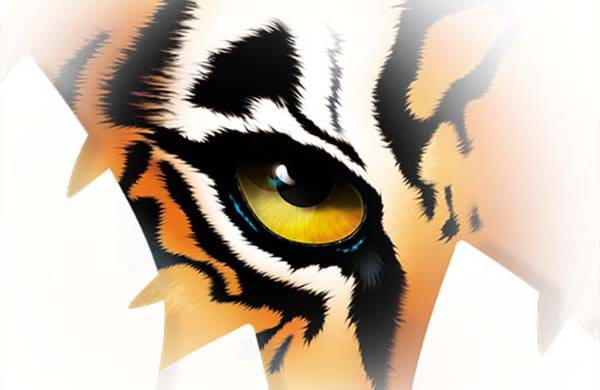 WedPro by Wedding Dates - Silver
Be Bold - accurately predict wedding revenue forecasts.
Be Brave - improve efficiency with less personnel. Automation saves time on admin and leads to higher conversion rates through better processes.
Be Better - increased customer satisfaction & engagement leading to measurable ROI.
Call or email Ciara today - ciara@weddingdates.co.uk / 00353879577733.