Find out more

Celebrating the life of George Goring OBE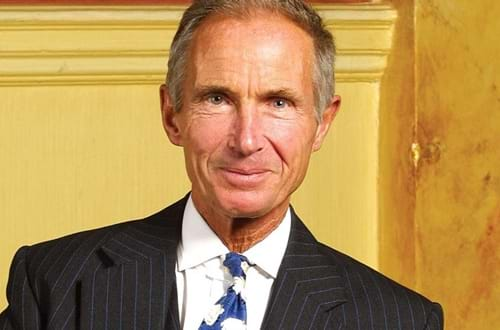 Esteemed Master Innholder and industry champion, George Goring OBE sadly passed away on 17 April 2020.
Former Master Innholders chairman and winner of The Caterer's Hotelier of the Year award in 1990, George Goring was the third generation of the family to run the five-red-AA-star Goring Hotel in London's Belgravia, and retired in 2005 when his son Jeremy took over the award-winning property.
Known as a 'true hotelier and gentleman', George received an OBE for "services to the hotel industry" in 1990 and was recognised for his "pursuit of perfection" with a Lifetime Achievement honour at the 2010 AA Hospitality Awards.
George epitomised the true meaning of being a Master innholder and will be greatly missed by the organisation and the wider industry.
Tributes:
"I write, as I am sure others will, having heard the sad news of the passing of George Goring.
"He will be sadly missed by a large number of people whose lives he has touched by his kindness and good humour.  A true gentleman, a proper hotelier and someone I am proud to call a friend.
"We have so many happy times to remember with our "Pride of Britain Hotels" family. Board meetings at the Goring and his house in Brittany and the usual AGMs, all well-orchestrated by George, including his after-dinner speeches!
"I remember our trip to Chicago when George took over from me as Chairman, to visit Abercrombie & Kent to meet all their travel agents – he was well received as the "Perfect English Gentleman".
"The many nights I spent at the Goring when on the British hospitality Board and Master Innholders and the message on reception for the "Grand Fromage" (his nickname for me) to say "please use my flat, I am going home tonight".
"So many memories, you are sadly missed, George."
Trevor Forecast, Norfolk
Past Chairman: Pride of Britain Hotels, British Hospitality Association, Master Innholders.