Find out more

David Morgan-Hewitt appointed as chairman of the Master Innholders

David Morgan-Hewitt FIH MI, managing director at The Goring has been announced as the new chairman of the Master Innholders.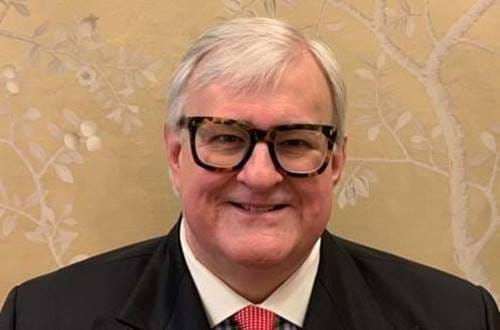 Announced at the Master Innholders AGM on 10 September, Morgan-Hewitt has taken over the reins from Danny Pecorelli FIH MI, managing director of Exclusive Collection, and will be supported by the Master Innholders executive committee.
Following his time studying at Durham University, David moved to London to begin his hospitality career, where he worked with the likes of Robin Shepherd before joining The Goring in 1989 as restaurant manager. David was quickly promoted through the ranks to the position of general manager by the late George Goring before being appointed managing director in 2006.
A true champion of self-development and the hospitality industry, David was one of the first recipients of the Innholders Scholarship and has been recognised with esteemed accolades throughout his career, such as Top General Manager worldwide by Luxury Travel Advisor, Manager of the Year 2010 at the Catey Awards and Outstanding Contribution Award 2017 at the Hotel Catey Awards.
Commenting on his appointment as chairman, David Morgan-Hewitt said: "I'm honoured to take over this prestigious position from Danny, who has done a fantastic job in leading the organisation over the last two years.
"If the last few months has taught us anything it's how resilient and open our industry is to supporting one another in challenging times. With the support of our executive committee, I aim to continue the brilliant work we do on the development of our future leaders, while providing the industry with resources and insight and championing our great profession."