Find out more

GM of the Future Award shortlist announced

The Master Innholders has unveiled the shortlist for their GM of the Future Award, in partnership with Independent Hotel Show Awards.

Spearheaded by the Master Innholders and new to the Independent Hotel Show Awards, the GM of the Future Award has been created to champion the next generation of hotel leaders and celebrate the dynamic young professionals building their careers in the industry.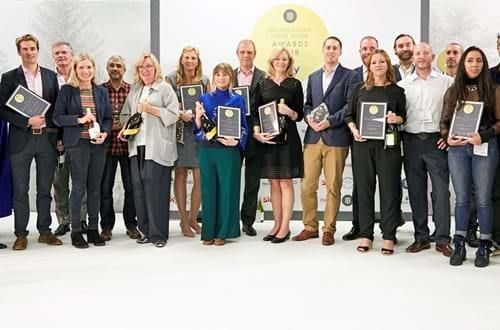 The GM of the Future Award 2019 shortlist:
Adam Hersey, Operations Manager at Barns Hotel
Simone Hopman, Rooms Division Manager at The Athenaeum Hotel and Residences
Tamsyn Mann, Guest Relations Manager at Calcot Hotel & Spa
Samantha Rieu, Hotel Manager at DUKES LONDON
Jeremy Whitworth, Deputy General Manager at Montagu Arms Hotel
The GM of the Future Award shortlist recognises hotel professionals for their personal and professional development in the hotel industry, their 'extra mile' attitude and commitment to becoming a future leader to inspire others.
Nominations for the GM of the Future Award were judged by a panel of leading hoteliers and experts in the industry, including Danny Pecorelli FIH MI, Managing Director at Exclusive Collection, Charlotte O'Connell, Captain of The Moxy London Excel, David Taylor FIH MI, Vice President for UK Operations at InterContinental Hotels Group (IHG®), Emily Challis, Portfolio Event Manager & Head of Optimisation at Fresh Montgomery and Dr Hilary Cooke, Master Innholders Aspiring Leaders Diploma Course Leader and Owner of Merlin Consultancy.
Commenting on the nominations received, Danny Pecorelli FIH MI said: "This process has proven that we have an incredible amount of talent in our properties and I have no doubt that our industry will see the development of outstanding general managers and leaders within the next few years.
"We were absolutely blown away by the standard of the entries we received for the GM of the Future Award. We had a tough task to create a shortlist, but I believe each of the finalists will achieve the role of general manager very soon."
The Independent Hotel Show Awards celebrate the luxury boutique hotel sector's most pioneering, independently spirited hoteliers and the most innovative, dynamic hotels with its Independent Hotelier, Hotel Innovation and Long-time Achievement Award.
The winners of the awards will be announced at the end of the first day of the Independent Hotel Show on Tuesday 15 October.
The Independent Hotel Show takes place on 15 and 16 October 2019 at Olympia London.
For more information on the Master Innholders or Independent Hotel Show or awards, please visit www.independenthotelshow.co.uk.