Find out more

Hospitality Action launches phase two of 'Invisible Chips' Campaign with Heston Blumenthal

Following on from the hugely successful launch of its Invisible Chips campaign with Fred Sirieix, Hospitality Action is delighted to announce legendary chef, Heston Blumenthal has got behind the cause.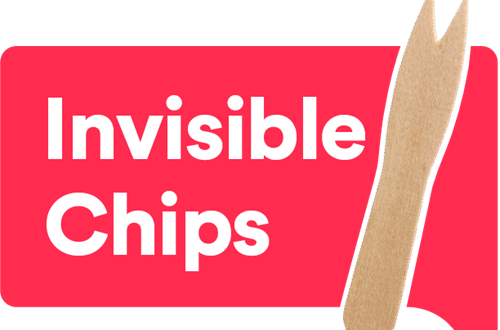 As the creator of the perfect triple cooked chip, Heston is perfectly placed to promote the virtual treat by not only adding them to his menu at the Hind's Head, Bray, but revealing his much speculated-after recipe through Hospitality Action's social channels. The clips, recorded post-lockdown, show Heston hard at work creating the perfect invisible chip, in a playful nod to his famous snack.
Heston commented: "I am a proud ambassador of this fantastic charity and the tireless work they do to support the industry. I'll be adding triple-cooked Invisible Chips to the menu at the Hind's Head and encourage others to do the same, they're delicious!" Since the initial launch of the campaign in July, there are now over 150 sites throughout the UK who are serving up Invisible Chips. These include The Frog from Adam Handling, the full collection of Gary Usher's Elite Bistros and national brands such as Hawksmoor, Gaucho and Brewdog.
0% fat, 100% charity. Invisible Chips are an amusing and engaging way for diners to show their support for the industry which has been so devastated by the impact of Covid-19. Invisible Chips are simple to prepare, take up zero freezer space and never go past their use by date. They are easily available online and in participating venues. The idea is that by 'chipping in' the cost of the nation's favourite side dish, diners will be able to do their bit to support the thousands of hospitality workers who are at risk of their livelihoods disappearing.
Reflecting on the success of the last month, Mark Lewis, Chief Executive of Hospitality Action said: "Since we introduced Invisible Chips to the nation just a few weeks ago, we've been inundated with orders. Across the industry, high profile chefs, restaurant chains and independent cafes owners have added Invisible Chips to their menu. Diners love them, and our social media feeds are full of positive comments from people who are glad to be back in their favourite places and feeling nourished by their act of kindness. Eat Out to Help Out saw thousands of people return to the places they love, now that scheme is finished adding a portion of Invisible Chips to your order next time you're out is a great way to support the tens of thousands of people in our industry whose livelihoods are continuing to disappear."
HA is asking food outlets to add Invisible Chips to their menu, priced the same as their edible counterpart. Diners are encouraged to add a portion or two of Invisible Chips to their order, with all proceeds going to the charity. For any restaurants, bars or food outlets that are keen to take part and want to add Invisible Chips to their menu, go to www.invisiblechips.org.uk to sign up, where you can also order a portion to enjoy at home.