Find out more

Hotel Leadership Conference – Five reasons to attend

The Hotel Leadership Conference 2020 is fast approaching – with just over two months to go until the foremost networking event of the year, here are our top five reasons why it is unmissable for hospitality professionals: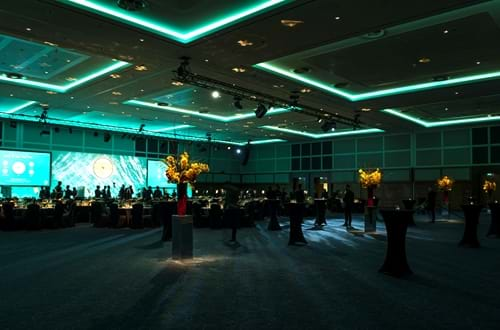 1.Essential insights and learning
Empowering, exploratory and practical, the conference will be awash with expert opinion and insight which will inspire attendees to challenge their perspectives. For senior hotel leaders across all departments, the information being dispersed will be essential to staying ahead of the game and adapting to the changes that will come in 2020 and beyond.
2.Moët & Chandon Champagne reception and three-course gala dinner
Day one of the conference will be followed by a sparkling evening of bubbles and mouth-watering dishes created by the talented chefs at Hilton London Bankside. The black-tie dinner provides the perfect opportunity to catch up with fellow hotel professionals, discuss the conference content and make new industry connections.
3.World-leading speakers
Our theme for this year's conference, 'Challenge Your Perspective', brings together expert speakers from around the world to share their expertise and inspire hotel leaders. From leadership expert Keith Coats' session on leading in a changing world and inspirational speaker Nigel Risner tackling management strategy through the eyes of a zookeeper, to branding guru Mark Radda discussing the importance of building a great brand and sustainability champion Onno Poortier giving an insight into the conscious hotelier, it's a line up you won't want to miss.
4.Hotelier of the Year
Once again, the prestigious Hotelier of the Year award will be presented by Chris Gamm, editor of The Caterer. Find out who has been tipped for the top spot this year and how they have impressed the judges in a celebration on day one of the conference at the gala dinner.
5.4 for 3 group early bird offer
The more senior members of your team who attend the conference, the more the business will benefit. Bring the team along and book with our early bird '4 for 3' offer where one ticket will be free of charge, meaning more members of the team can attend and take advantage of the development opportunities available. Be quick though, the offer ends on Friday 15th November!
The Hotel Leadership Conference will take place 13-14 January 2020 at Hilton London Bankside – we look forward to seeing you there.