Institute of Hospitality appoints new head of marketing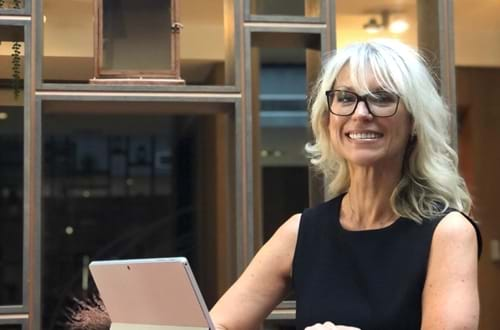 The Institute of Hospitality, the leading international professional body for current and aspiring leaders and managers in the hospitality industry, is proud to announce the appointment of Kim Bailey as its new head of marketing, effective 9 August 2021.
In her new role, Kim will be joining the Institute of Hospitality's Executive Team, reporting directly to Chief Executive Robert Richardson FIH. She will be responsible for managing the delivery of the Institute's marketing strategy, including digital media, PR, and the quarterly HQ members' magazine.
Kim brings to the Institute a depth and breadth of expertise in brand, strategic and operational marketing, as well as digital marketing and marketing communications developed over a 30-year career. Her extensive cross-sector marketing experience, encompassing education, financial services, utilities, security, medical and aviation will be of particular value to the Institute, whose 13,000-strong membership reflects the hospitality industry's growing diversity.
Prior to joining the Institute of Hospitality, Kim ran her own consulting business, supporting UK-based businesses with a global reach. Before that she was the marcoms specialist for Communicate 360, a position she held for six years. Previously, as marketing director of Fulham & Chelsea College (FCC), she helped the London-based independent management college to achieve 450% year on year growth.
Kim is a graduate of Wolverhampton Business School. She holds a Diploma from the British Society of Industrial Editors and a Diamond Diploma from the Gemmological Society of Great Britain.
Kim Bailey said, "I am delighted to be joining the Institute of Hospitality alongside such a talented team. Helping to develop and focus the Institute's profound contribution at such a challenging time for the industry is extremely exciting. There is a lot to be done and I can't wait to get started!"
Robert Richardson FIH, said, "To say I am delighted to welcome Kim to our management team is an understatement. She comes to the Institute of Hospitality full of infectious energy and fresh ideas. Her experience and expertise will prove invaluable to our Institute as we continue to evolve in new and exciting ways that reflect the issues that matter most to our members. I ask all of our members to join me in warmly welcoming Kim to our hospitality family."