PwC updates UK hotels forecast for 2020
Earlier this year, PwC published an update to its UK hotels forecast for 2019 and 2020, predicting that a surge in room supply was likely to dampen performance growth over the coming year.
The report also forecast a deceleration in RevPAR growth as a result of economic and political uncertainty, and inbound travel being hampered by potential tourists adopting a 'wait and see' attitude to Brexit.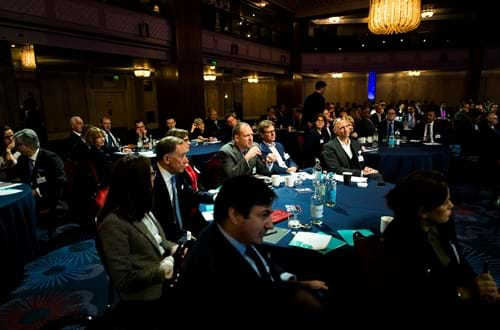 As 2020 approaches, we recap the key findings of the report and what hoteliers can expect in 2020:
London to see relatively resilient growth in ADR and RevPAR
Despite only a marginal occupancy growth of 0.3%, taking average occupancy to 83.6%, ADR (Average Daily Rate) is predicted to grow by 1.4% by the end of 2019, reaching £150.90. Although this will be a record high, once inflation is taken into account prices will, in real terms, be going backwards. Simlarly RevPAR (Revenue per Available Room) will have risen by 1.7% in 2019 and will further increase by 1.4% in 2020, taking it to £128.
Demand and pricing deceleration to affect the regions
Weaker demand and higher supply are likely to have impacted on the regions in 2019, with a slight occupancy decline of -0.1%, although the forecast 76% occupancy is still relatively high, following a record 2018. In 2020, as occupancy growth remains weak, ADR will gain 0.8% taking it to £73.10, buoying RevPAR up by around 0.8% to £55.50.
2020 inbound travel uncertain
International leisure travel was relatively strong in 2018, in part thanks to a weaker pound, and so far in 2019 this has continued. There is however an emerging 'wait and see' attitude among potential inbound visitors to the UK, especially those coming from Europe. More positively, major international events like the ICC Cricket World Cup and Netball World Cup have helped increase international tourism, and the UEFA Euro 2020 football championships are likely to do the same in 2020.
Supply set to damper demand
PwC predicts that the high level of hotel development in 2019 and 2020 could dampen performance growth in both London and the regions, potentially exacerbated by weaker domestic and international economic and demand growth.
New supply in London is forecast to have increased by 4% by the end of 2019, which may cause a temporary period of imbalance, which when added to weaker corporate demand and considerable uncertainty could dampen performance for 2020.
In the regions cities are also seeing high levels of new supply, brands and products, with room supply growing by 1.8% in 2018 and an anticipated 3.3% in 2019. In particular, Belfast, Liverpool, Plymouth and Bristol have seen high levels of new supply recently which has impacted performance.
Deals outlook
Despite the continued Brexit uncertainty, there were a greater level of hotel deals during 2018, with total deal volume reaching c. £6.6 billion, a 36% increase on the total deal volume in 2017. This makes the deal volume in 2018 the second highest ever after 2015, which saw record levels of c. £9.3 billion.
There is an expectation for continued inward investment from Europe and the Far East looking for good opportunities and strong returns, especially given relative low value of the pound.  The total deal volume in 2019 will decrease by c.10% to around £6 billion, and a further softening in deal volumes is anticipated in 2020 to c. £5.4 billion.